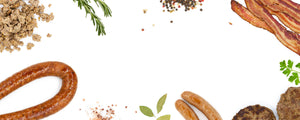 PEDERSON'S FARMS
AFFILIATE PROGRAM
If you have social media, a newsletter, personal blog, or any sort of devoted community that could benefit from Pederson's Natural Farms, then this program is for you. We are real people making real food using natural meats raised with humane and environmentally safe practices. We want you to join us in our meaty mission to make the best, better!

Register now with our partner, ShareASale. Join now!

Grab affiliate links, create a custom link, or utilize the already customized media to add to your website!

Earn commission and stay in the know with real-time earnings reports.