CHORIZO BREAKFAST CASSEROLE

INGREDIENTS
2 tsp ghee + plus more to coat pan
1/2 onion, diced
3 garlic cloves, minced
1 16 oz package Pederson's Farm chorizo sausage
1 lb russet potato, shredded (or about 3 cups of refrigerated hash browns)
1 jalapeno pepper, diced - seeded and membranes removed
1 green bell pepper, diced
8 large eggs
1 cup salsa
1/2 cup almond milk
1/2 tsp sea salt
1/2 tsp ground black pepper
1/4 tsp cumin
Optional: avocado slices, jalapeno slices, and chopped cilantro, for garnish. Toothpicks
DIRECTIONS
1. Preheat oven to 350 degrees F, then coat a 9x13 baking dish with ghee.
2. Add the shredded potatoes to the bottom of the baking dish in an even layer.
3. Heat 2 tsp of ghee in a large skillet over medium high heat.
4. Add onion and garlic and cook stirring for 4-5 minutes.
5. Add chorizo then cook for 5 minutes, breaking it up with a wooden spoon.
6. Remove from heat, then stir in diced jalapeno pepper and green bell pepper.
7. In a large mixing bowl, whisk together eggs, salsa, almond milk, salt, pepper, and cumin.
8. Pour this over the chorizo mixture and stir to combine.
9. Pour eggs and chorizo over the potatoes in the baking dish.
10. Bake for 50 minutes until cooked through.
10. Garnish with avocado, jalapeno, and/or cilantro, and serve warm.

MORE MEAL PREP RECIPES FROM PEDERSONS AND THE PREP RALLY CHEERLEADERS

BUY CHORIZO SAUSAGE ONLINE AND SAVE 20% WHEN YOU SUBSCRIBE. FREE SHIPPING.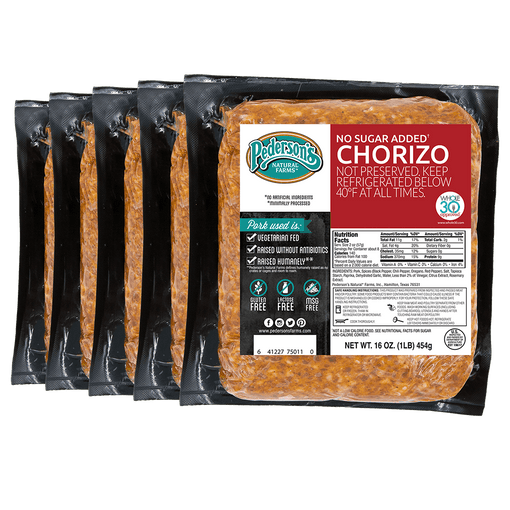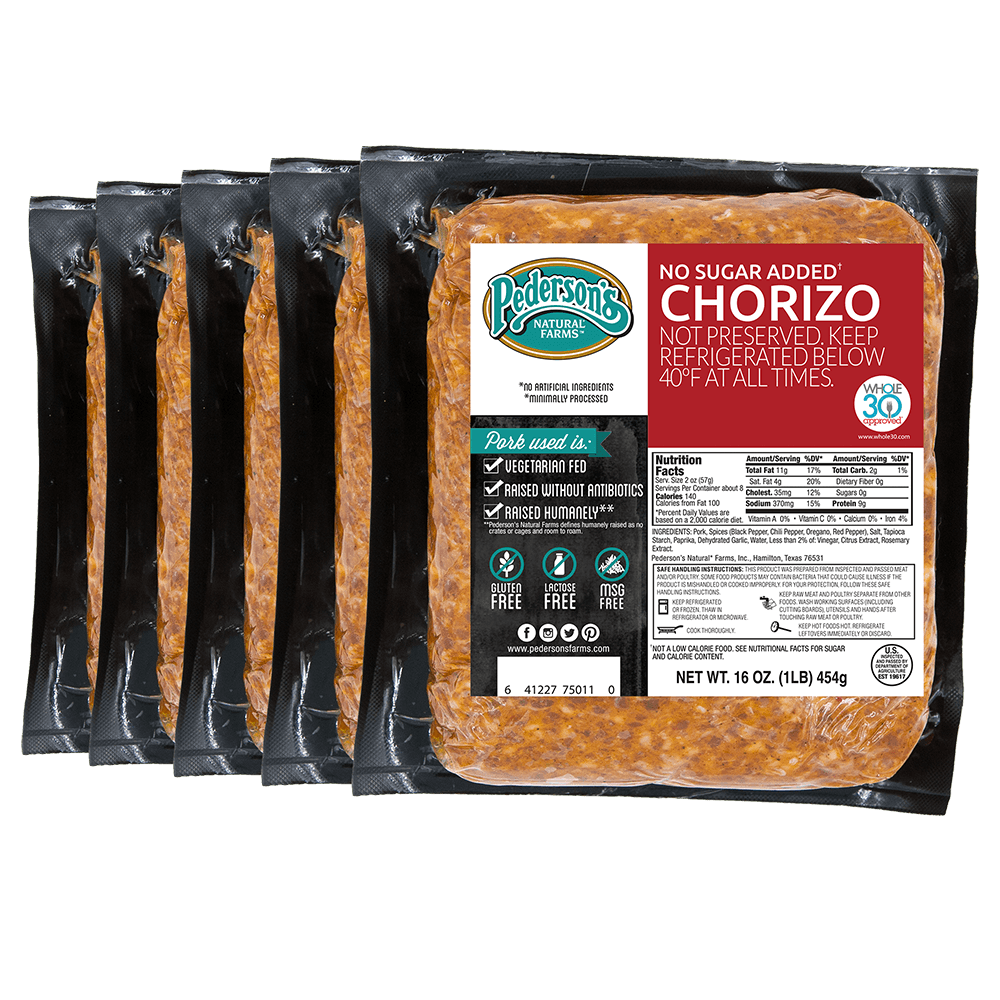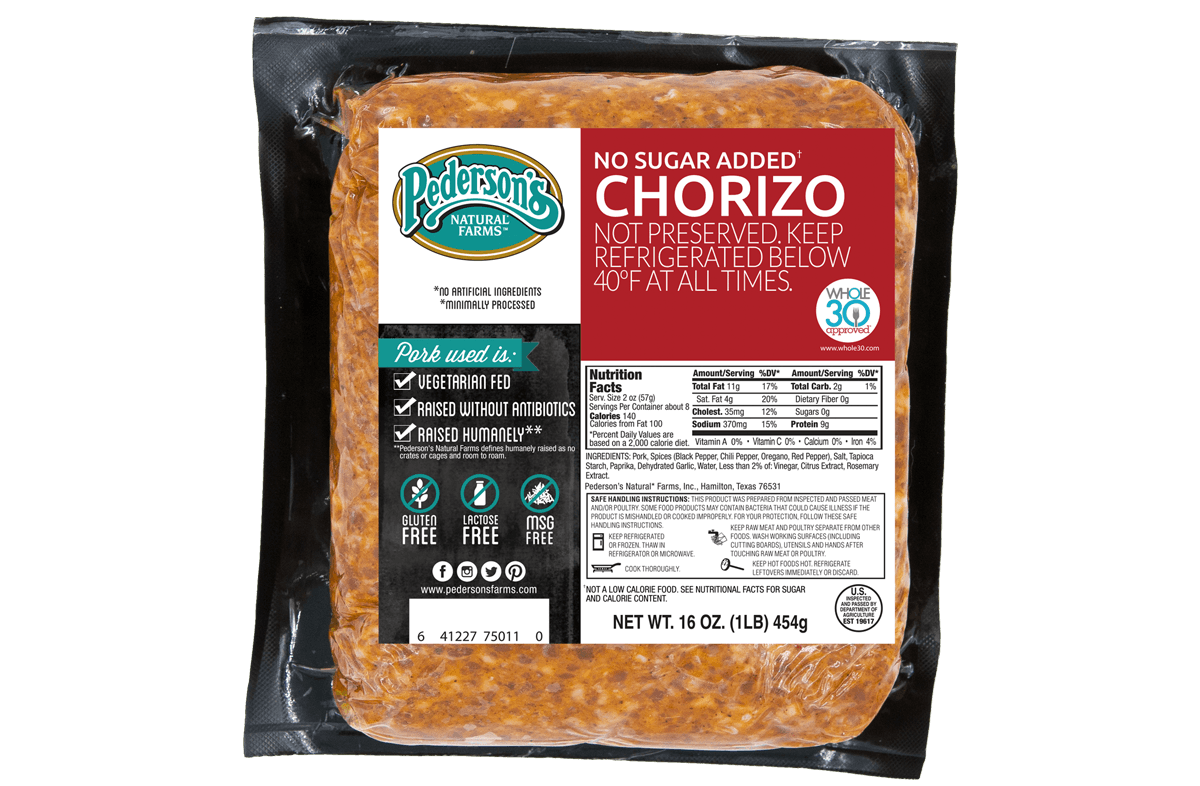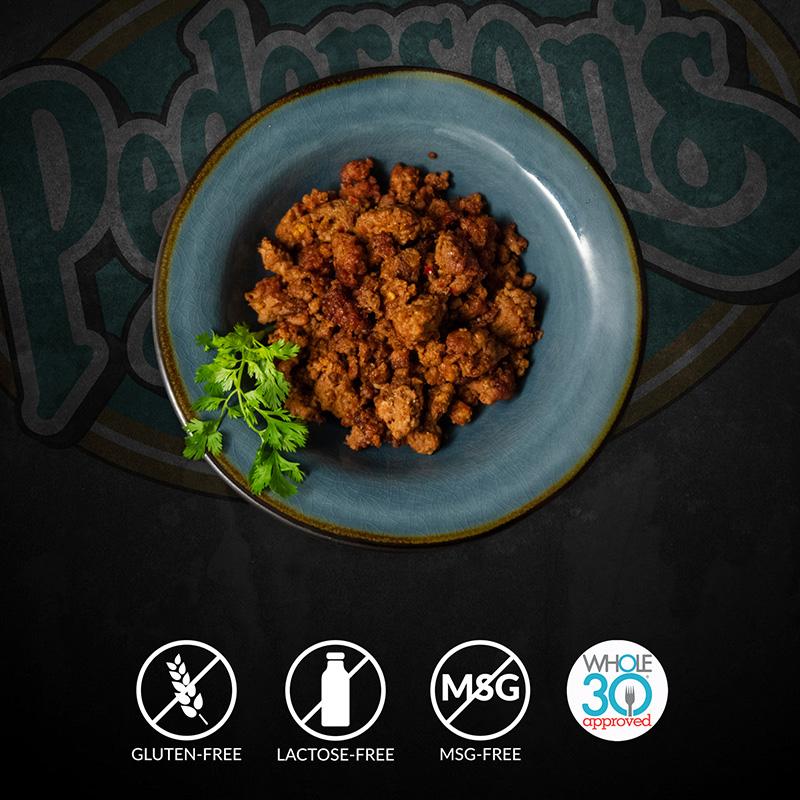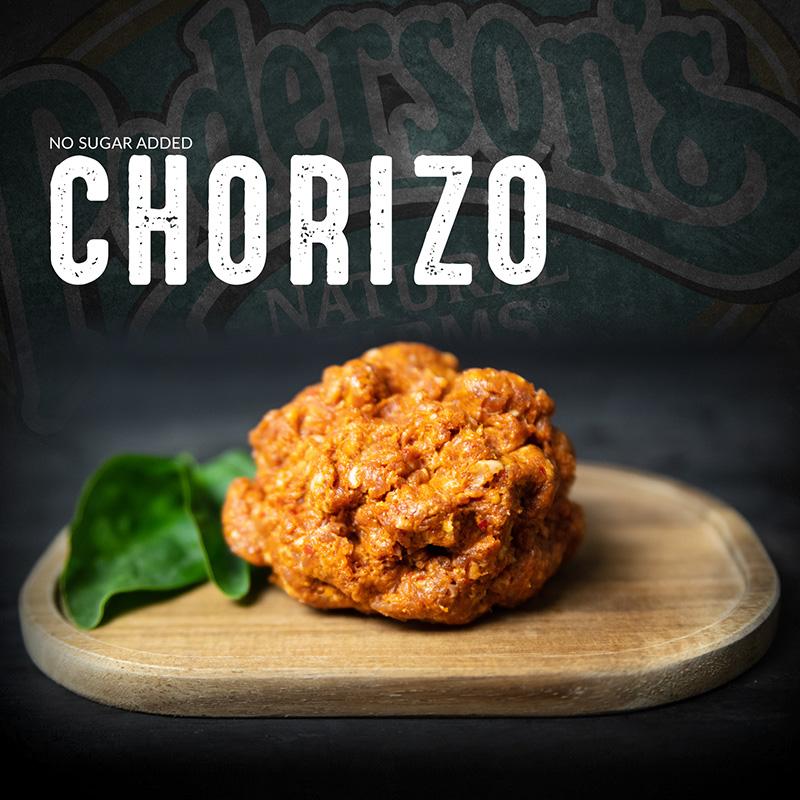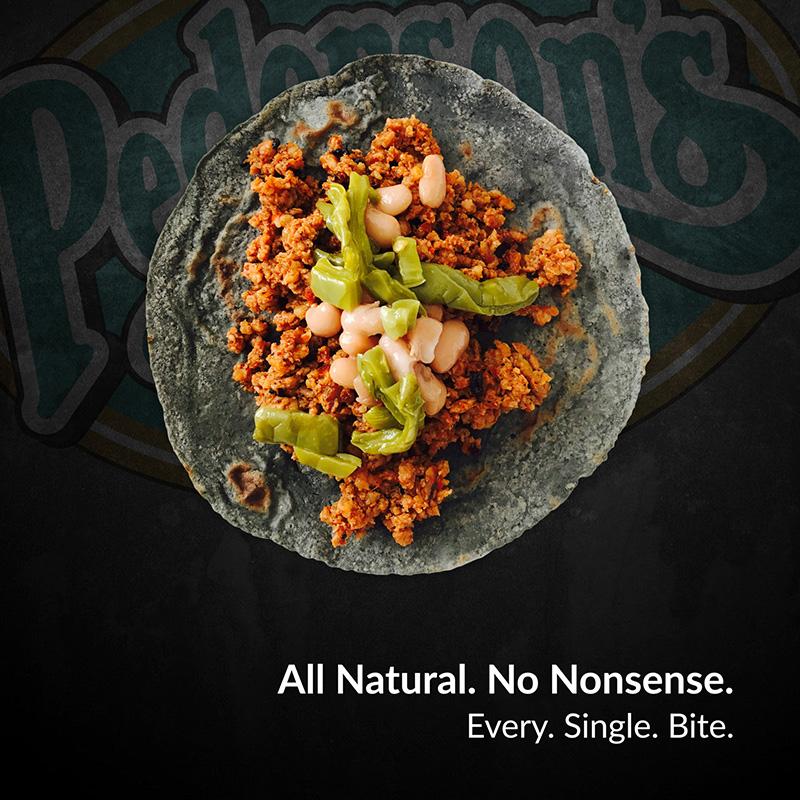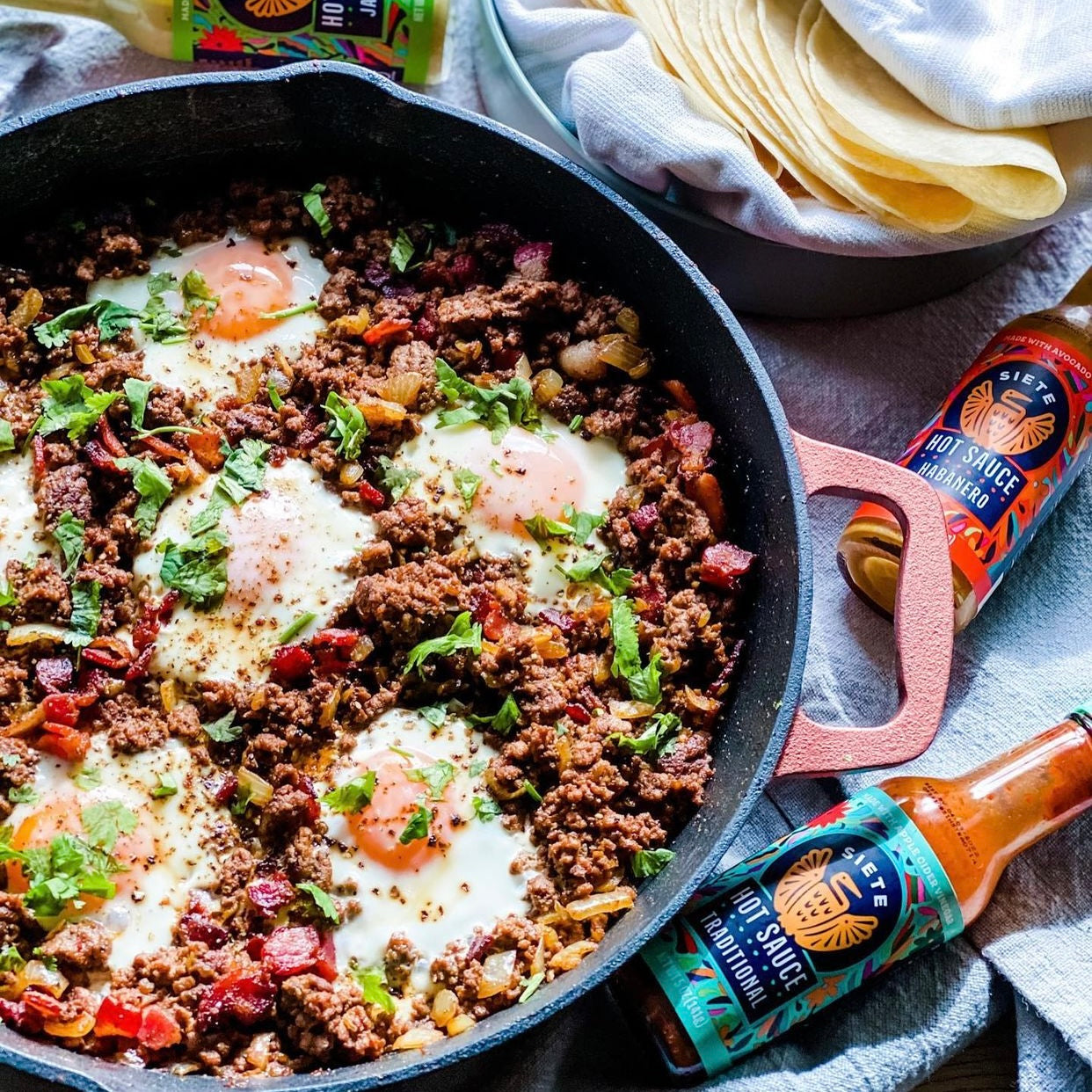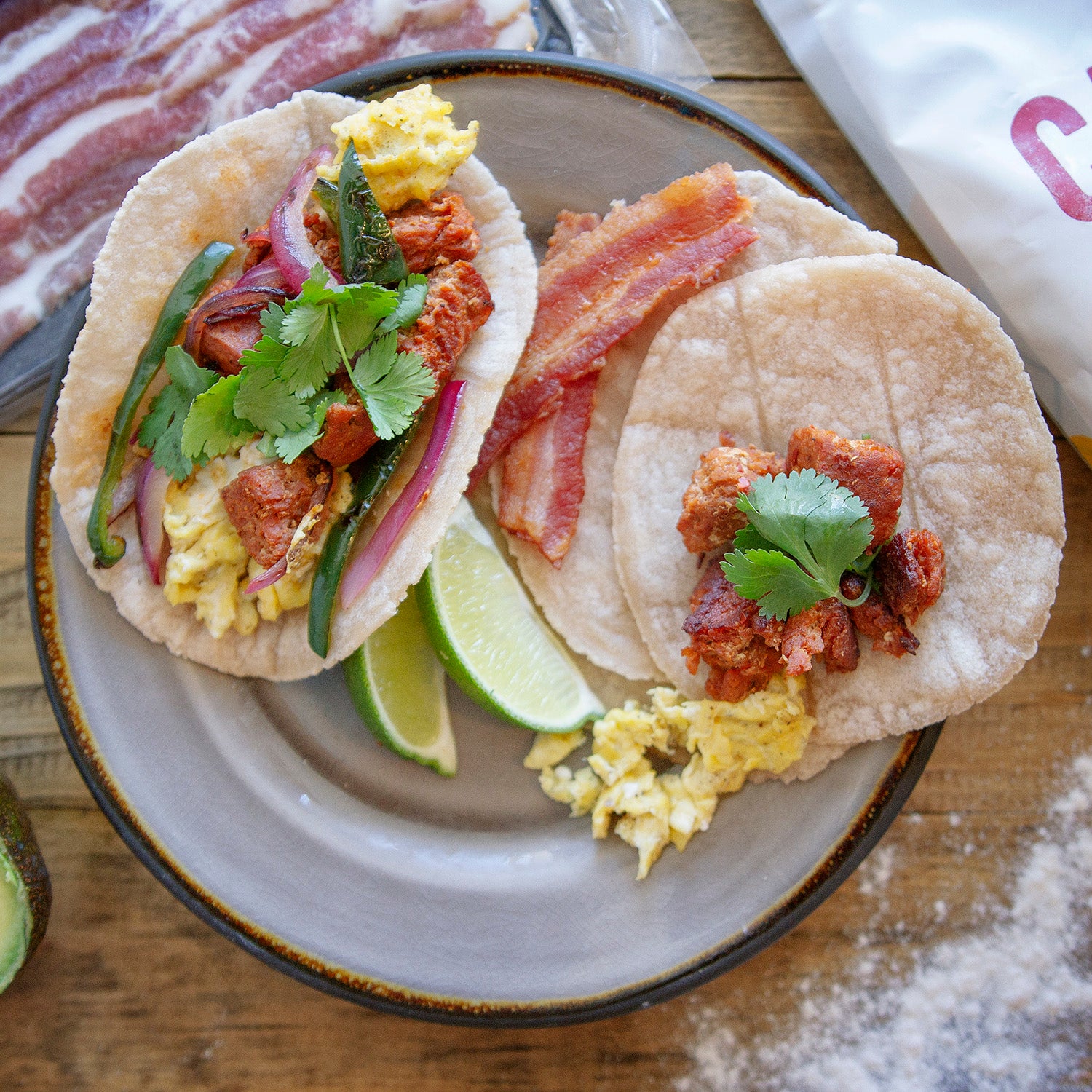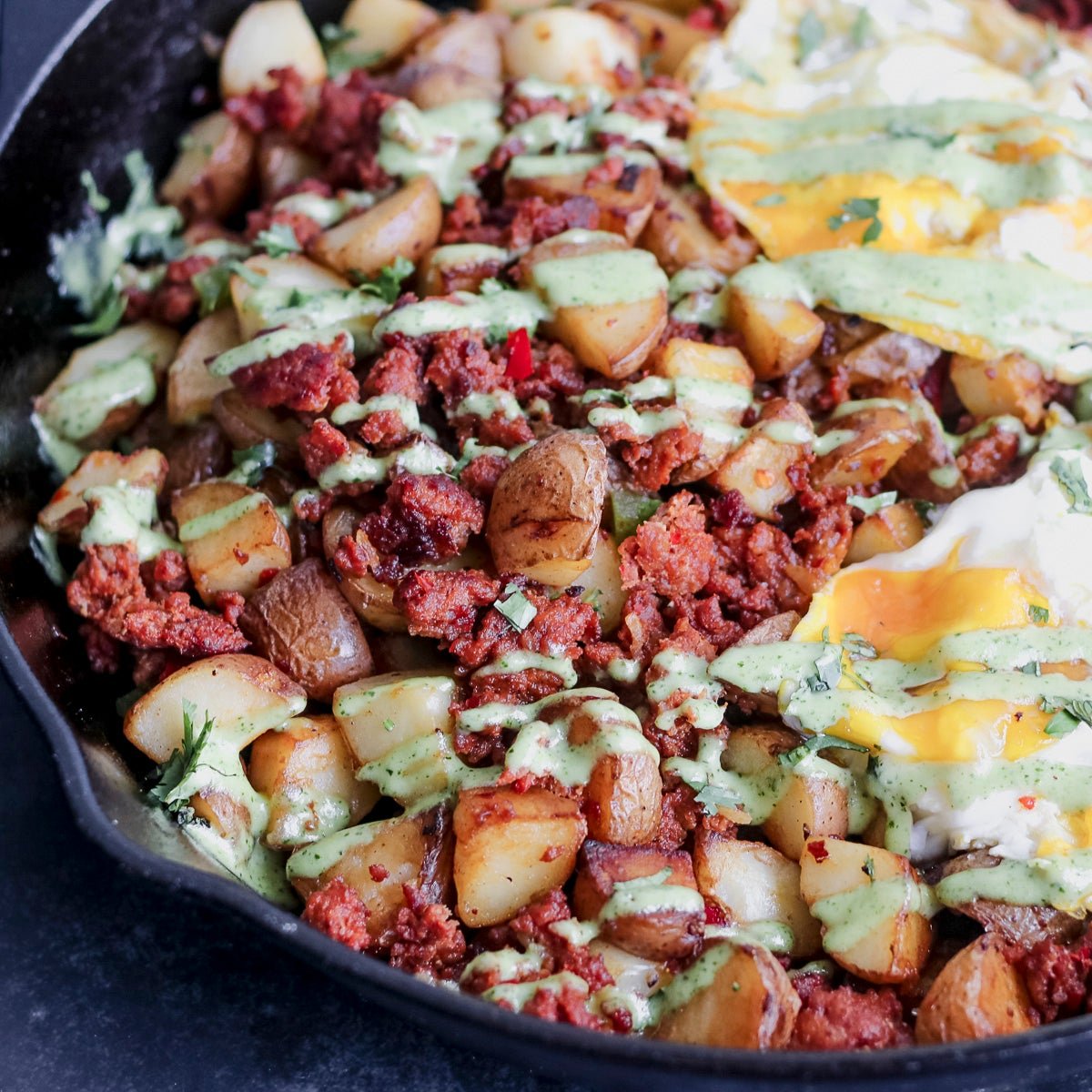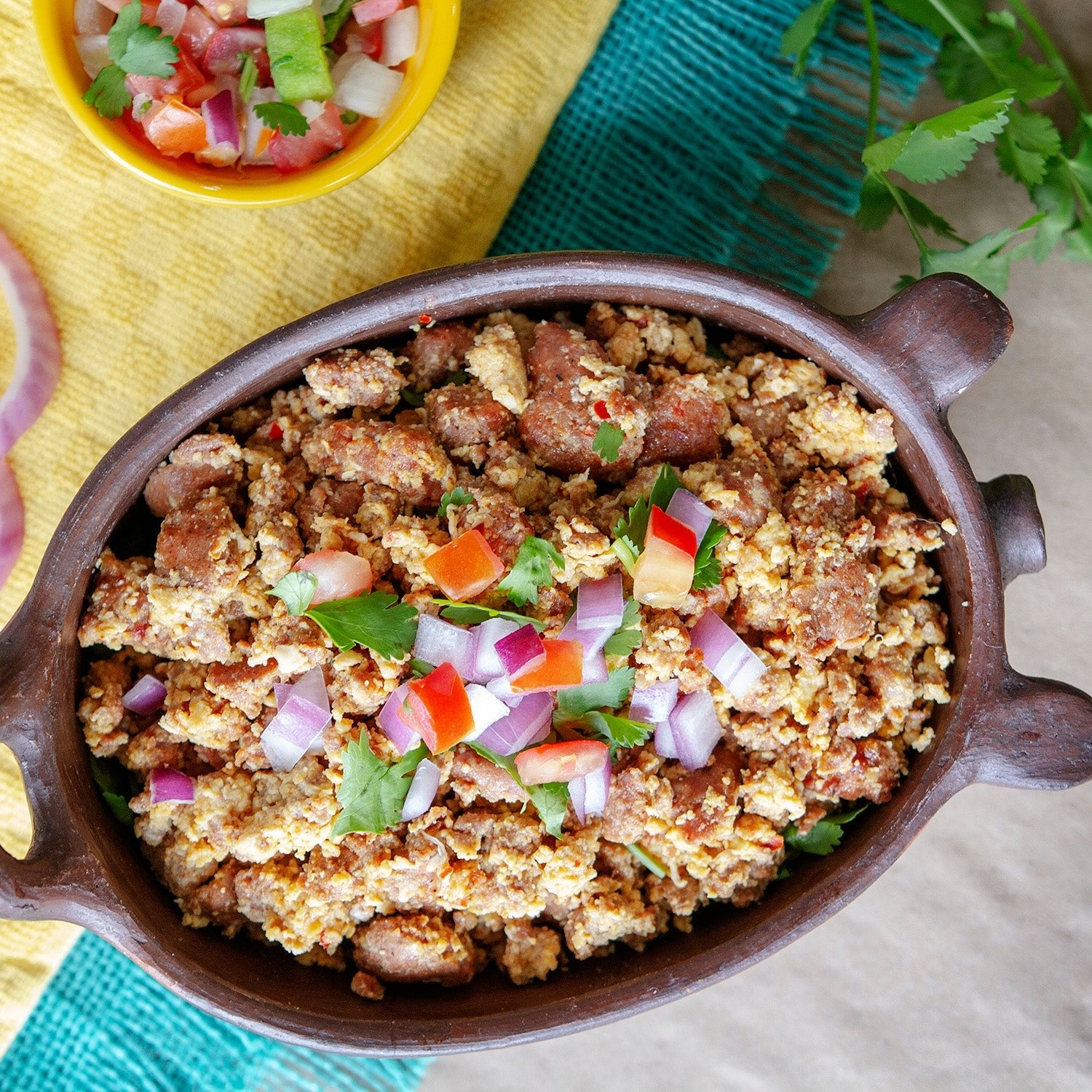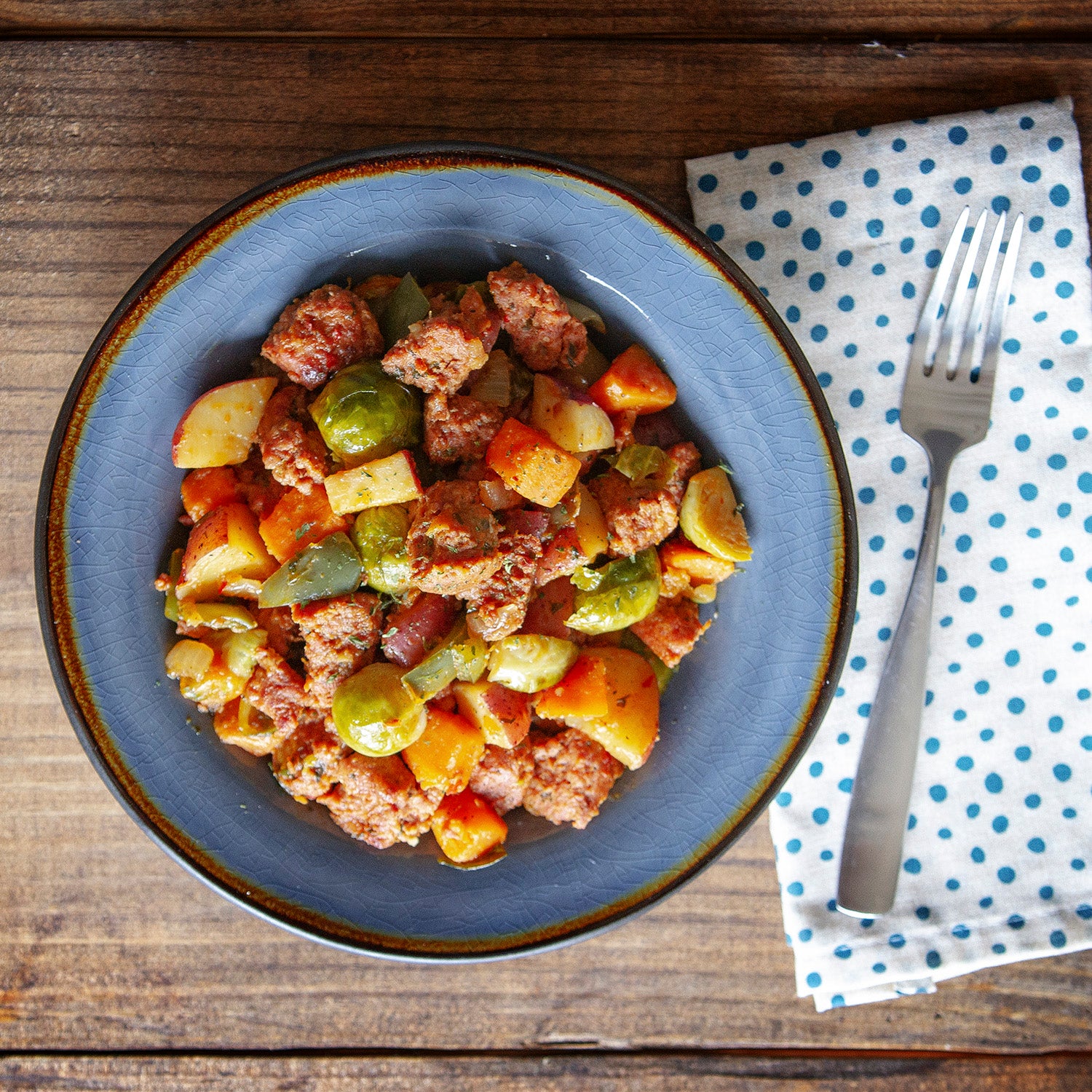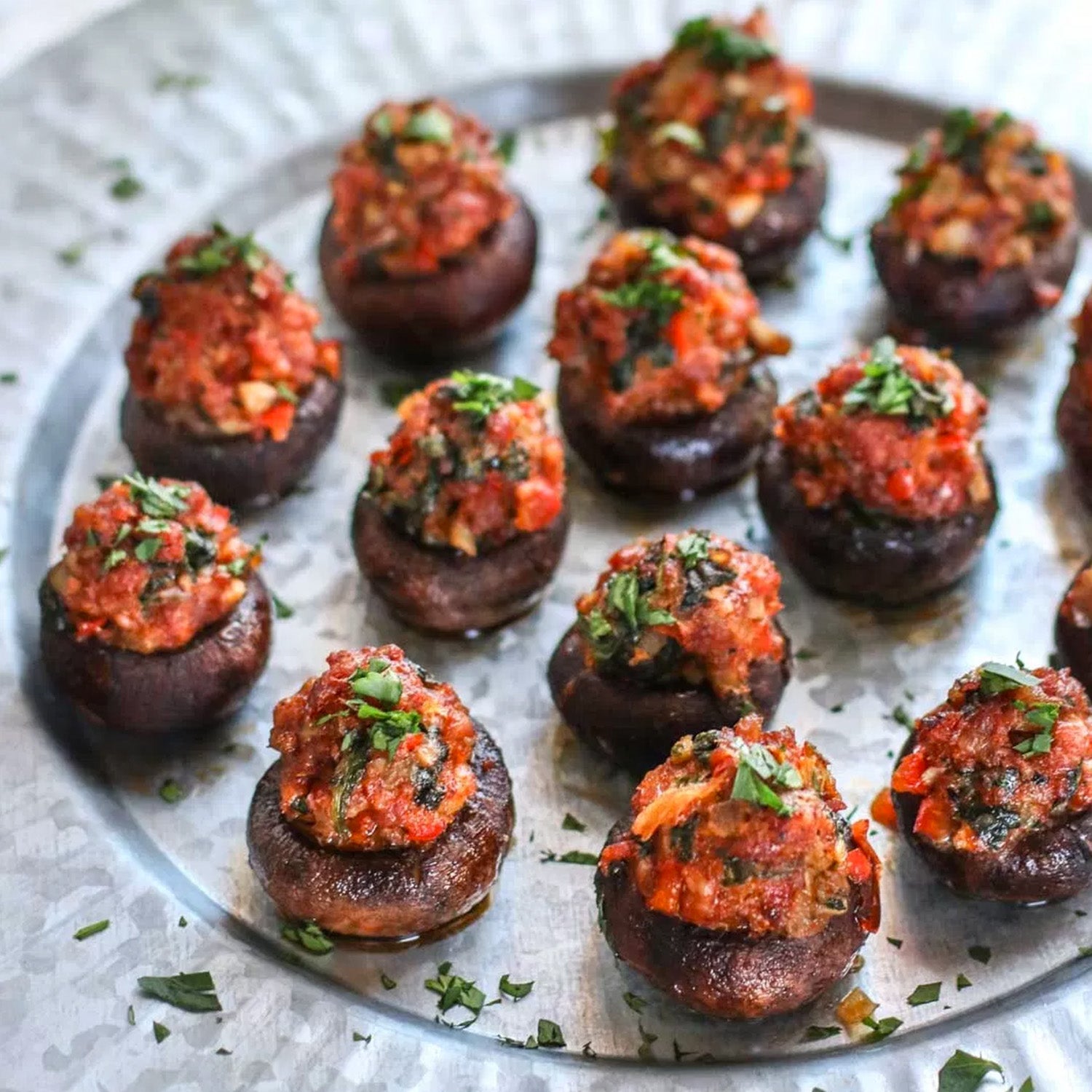 No Sugar Added Chorizo (5 Pack)
$48.99
View Details
Liquid error (sections/pf-2486290d line 87): product form must be given a product